For many years, I was a grumpy morning person–I always seemed to wake up in a worried state. Then I discovered morning meditation.
I had been meditating for years but resisted the idea of meditating in the morning. Maybe because of the grumpiness.
One day, I tried a morning routine and never looked back. Now, I actually look forward to my morning sit. I start my day feeling grounded and clear, and I take that into whatever I'm doing that day.
I'd like to share with you some things I've learned about morning meditation: how it works, the amazing benefits, the types you can choose from and how to learn more.
So let's go!
What is Morning Meditation?
The idea of beginning your day with meditation is a very old one. Most of the wisdom traditions around the world use some form of meditation first thing in the morning, to ground yourself and your day in mindfulness and contemplation.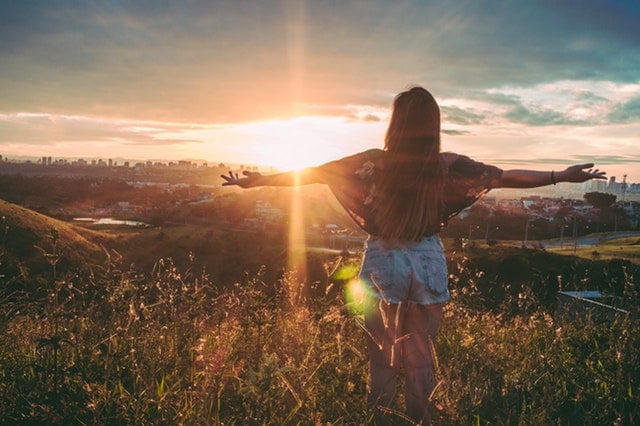 Those traditional practices include morning prayers or chants, walking nature meditations or silent seated meditations to connect with your divinity or true self.
Morning meditation has had a second life in recent years. With the busy, fast pace of modern life, many of us are looking for a way to begin our days "how we hope to finish" them–with calm, kindness and clarity.
There is nothing mysterious about what morning meditation is. It is just as it sounds: practicing some form of meditation or mindfulness soon after waking, and before you enter into the usual activities of your day.
Why Should I Meditate in the Morning?
So why meditate in the morning, compared to any other time of day? What are some of the unique benefits to meditating in the morning?
Including meditation in your daily living is a plus, no matter when you do it! But, there are a few things about mornings that are special.
Meditation is like a spa day for your nervous system. With morning meditation, you start your day with a deep dose of healing and rejuvenation. You'll experience more: holistic thinking, creativity, concentration, compassion and objectivity, and less reactivity, a judgment of others, anxiety, and depression.
When you're just waking up, you're in a special state: open, physically relaxed and receptive. You experience things in a less filtered way than at other times of the day. If the first things you take in in the morning are the news or the complex world of social media, this can be like an assault on your awakening body, mind and heart. On the other hand, when your first experience of the day is meditation, you will soak in the nourishing, grounding and clarifying energies. Mornings are precious.
The benefits of meditation are multiplied when you do it in the morning. You're beginning your day with peace, with mindfulness, with quiet, with self-care. So you will bring a taste of those qualities to everyday things–how you eat, how you react to people, how you talk, how you listen. And, these effects build and ripple out more the more you practice.
First thing in the morning, you recognize and connect with a peaceful place in you that is always there. When your days are full of stresses and plans, it can be so easy to miss this fact. Starting your day this way, every day, you may not stray quite so far from the feeling of peace and well-being that is there inside you already and always.
When you start your day with meditation, you connect with your "being," rather than your "doing." So many of us start the day by thinking about our to-do list, worries, and responsibilities. This is a stressful way to wake up. All your responsibilities will still be there after meditation. And you'll be better prepared to meet them wisely.
Morning meditation is also great for a very practical reason: mornings are usually quieter than other parts of the day. This quiet can help you to recognize and rest in the quiet inside you.
It will boost your energy, with none of the side effects of caffeine!
How to Learn Morning Meditation
How do I begin?
Want to try a morning meditation routine? Here are some first thoughts for you.
Like any meditation practice, it's best to start small and with regularity. You'll get much more from five minutes every day, than 30 minutes once in a while. And if you don't find time for your practice, you'll be discouraged. Start small, experience the practice and grow.
So, think about how long you can realistically spend every morning. It could be five minutes or twenty minutes, or more. Choose a time and place to meditate each day.
And don't make the mistake of telling yourself, "I'll decide whether to meditate when I get up." Decide you're going to sit each morning and do it–don't let your mind have an opinion!
Here's the most important thing–it will support your practice and your motivation. Think about WHY you want to start a morning meditation routine. I hope this article will give you some ideas about how it could benefit you. When you find your "Why," actually write it down. Use it as a reminder any time, and especially if you feel your intention is wavering.
Designing Your New Morning Practice
Now you know why you want to meditate in the morning. Is it to start your day less stressed for work? To be more present and calm with your children? Whatever your "Why" is, it can guide you toward the type of meditations you choose.
You have a lot to choose from. Some meditations are focused especially on the body, some on the mind or emotions, and some on awareness itself–becoming more aware of being aware.
And some meditations you can do wherever you are: waking up in bed, making breakfast or on the train to work.
Today, there is no shortage of places to find practices:
local groups and teachers near where you live
online groups and resources
the many meditation apps that have emerged in the past several years
To start your morning practice, I would recommend you choose three or four types to try out for a few weeks. You can use this time as an experiment.
Choose a couple of practices you're naturally drawn to and also a couple that you aren't. The ones you find unappealing may surprise you. And, sometimes the parts of us that need healing the most will resist a practice that could actually help. Keep an open mind and heart when you're choosing your practices.
For example, I used to have a strong aversion to body-based practices. I was more drawn to meditations that focused on awareness itself. But, I also found it difficult sometimes to focus mentally in the morning. So, I tried morning body scan practices and found they really worked for me. I felt calmer and connected through being in my body which helped my mind to focus, as well.
Types of Morning Meditation
There are meditations for every part of our human experience: our bodies, minds, emotions and our spiritual selves. Here is a quick look at some of the most commonly used practices.
Guided or Unguided Meditations
Meditations can be guided or unguided. Guided practices can be a helpful place to start if you're new to meditation. The narrator will take you into a quiet, relaxing space and guide you through a practice step by step. There are usually times when the narrator is silent to let you practice on your own. Then, they return to remind you of the key points of the practice, like watching your breath or connecting with your body.
Unguided meditations are usually done on your own, without a recording. However, some apps offer meditations, with soothing background music or binaural beats, for example (see the Beyond Meditation Binaural Beats app below). In an unguided practice, you might focus simply on breathing, silence or your sense of being.
Mindfulness Meditations
The kind of unguided meditation I just mentioned is a core practice of mindfulness. A simple but complete definition of mindfulness is: paying attention to the present moment, as fully as you can, without judgment.
Body Scan/Embodiment Meditations
Many people enjoy body scan or embodiment practices in the morning. You can do this practice while you're still lying in bed–though you need a little extra attention not to fall back to sleep! These practices guide you through paying attention to different parts of your body in sequence to help you fully inhabit your body.

These practices are wonderful for letting your mind take a back seat to your body.
Check a Body Scan meditation script here.
Or you can listen to our video:
[embedyt] https://www.youtube.com/watch?v=0lOmlycfUNY[/embedyt]
Breath Meditations
Breath meditations are another ancient meditation technique. It may seem like nothing could be simpler than watching your breath. But, if you've never tried it, you may be surprised how difficult it is! Once you get the hang of it, breath meditation is one of the most powerful tools for relaxing your nervous system and becoming grounded.
Check a breathing meditation script here.
Walking Meditations
Walking meditation is another classical practice to start your day. If you have an outdoor space in nature, try walking quietly for a few minutes. Integrating body movement into your meditation will help you bridge the gap between being mindful and your other daily activities.
Check a guide to dynamic meditation by Osho here.
Intention Meditations
I call meditations that invoke certain qualities or states intention meditations. These are a bit different than the others I've mentioned so far. You choose quality or attitude you want to embody more fully in your life, like gratitude or self-confidence or friendliness. This quality becomes the focus of your meditation.

You feel it as fully as you can, in your body, mind, and spirit. The book "Morning Light," reviewed below, is devoted to these types of meditations.
Three Morning Meditation Books to Help You Get Started
111 Morning Meditations: Create Your Day with Intention by Sunny Dawn Johnston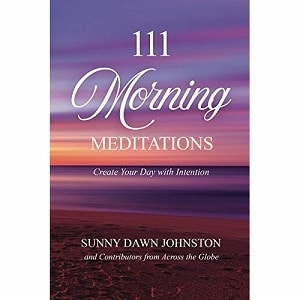 This book is full of ideas for different types of morning meditations, with different intentions and benefits. Authors and teachers from a range of disciplines contributed their favorite meditations to the book. The author also talks about the many benefits you can expect from a regular morning meditation practice.
A Mindful Morning: Start Each Day with a Clear Mind and Open Heart by David Dillard-Wright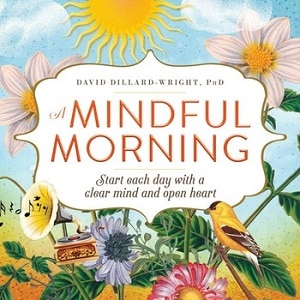 The sub-title of this book tells you all you need to know about the author's intention. This book is packed with inspiring quotes and mindfulness exercises to begin your day "with a clear mind and open heart." These meditations are short and easy to use but will start your day in a space of inspiration, compassion, and strength.
Morning Light: A Book of Meditations to Begin Your Day by Amy E. Dean
This book is dedicated to inspiring passages, prayer, and quotations that you can reflect on each morning. The quotations are by well-known philosophers, comedians, US presidents and scientists, and others. There is something here for everyone, for every goal and aspiration.
Morning Meditation Scripts
The best way to learn is to try a morning meditation! Here are two meditations you can start with. Choose the one feels best to you and practice with it for a few days.
Good Morning Body Scan
When you wake up in the morning, don't jump out of bed. Lie quietly for a few minutes with your eyes closed.
Let your attention gently scan your body and notice as many physical sensations as you can. Warmth in your body, the softness of the covers and pillows, the heaviness in your arms and legs.
Immerse yourself in the rich world of physical sensations. Feel into them, into your body.
If ideas, plans or worries about your day come up, that's ok. Just let them be and bring your attention gently back to feeling the physical sensations that are here for you.
Be receptive. Let your attention move to the places where sensations are most vivid–your back, your hands, wherever they may be.
Let your attention be as fully absorbed in your body as you can. There's nowhere to rush to. Whether the sensations are pleasant, unpleasant or neutral, simply be with what is, with kind attention.
Enjoy this practice for as long as you like. When you'd like to finish, pause to notice how you feel.
Open your eyes and move into your day.
A Mindful Morning
Get slowly out of bed and find a place to sit.
Find a sitting posture that's comfortable and also alert. When you are settled, take a few full, relaxing breaths, letting go with each out-breath.
For the next few minutes, your job is to simply be mindful–to pay attention to the present moment, as fully as you can, without judgment.
A home base is really helpful in mindfulness practice. The most common is your breath. Whenever you notice you're not quite being mindful, come back to home base: pay attention to how your breath feels in your body.
When you are being mindful, your internal dialogue might sound something like this:
"Ok, I'm comfortable, well, except for my sore neck. I'll just notice what that feels like….It's very quiet here today. So restful… Quieter than that meeting I have today. That's going to be stressful… Ok, I'm getting away from what's happening right now. That's ok. I'll just come back to feeling my breath now …."
This is the practice. If you wander away from the present moment, of what is here and now, you aren't doing anything wrong. You notice, be non-judgemental about it and return your attention gently to your breath.
The heart of this practice is kindness. When you can be curious and kind about everything that happens, including any distractions, your practice will deepen and grow.
Enjoy this practice for as long as you like. When you'd like to finish, pause to notice how you feel.
Open your eyes and move into your day.
Frequently Asked Questions
Can I sleep after morning meditation?
There really is no right or wrong in meditation–only what enlivens you or deepens your sense of well-being. The purpose of morning meditation is to start your day with positive experiences and states and carry them with you. Most people find falling asleep after a practice dulls the effects and the benefits. So, falling asleep is not usually recommended.
What is "morning meditation juice"?
Beet juice in the morning? You may never look back!
Before you skip this question, consider that many people are turning to some kind of morning meditation juice to launch their day. These juices will clarify your mind, cleanse your digestive system and give you a sense of "wow" before you even go out your door in the morning! They're full of antioxidants, brain food, and immunity boosters.
Some common ingredients in these juices are beets, ginger, turmeric, orange juice, and lemon.
Pinterest has a whole section for these juices. They're enlivening and beautiful, too. Check out this one here.
What is the best morning meditation app?
Good question. There are so many options to choose from. You can see my review of some of the most popular apps here.
Some of my favorites are:
Headspace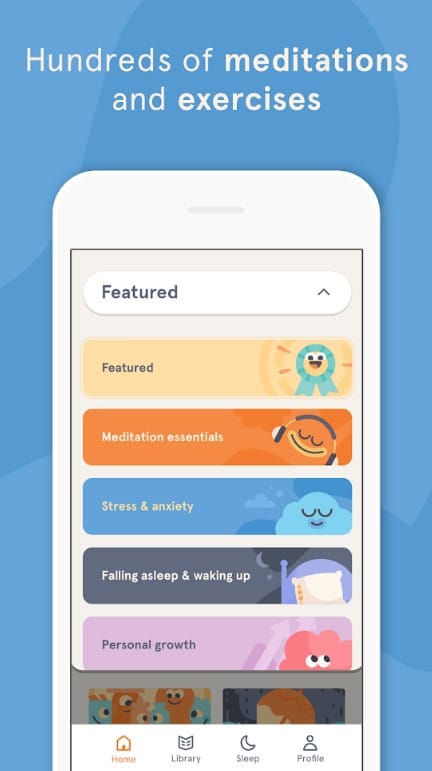 This app does a lot of things right. It's beautifully designed and easy to navigate. You can do individual meditations or take full courses to dive into a topic, like meditation for anxiety.
Beyond Meditation Binaural Beats


This app specializes in using brain science to support your meditation. Binaural beats of different frequencies have been shown to induce different mind states, like calm or alertness. You can listen to a range of tracks with binaural beats in the background for different purposes or health issues, like insomnia.
Stop Breathe and Think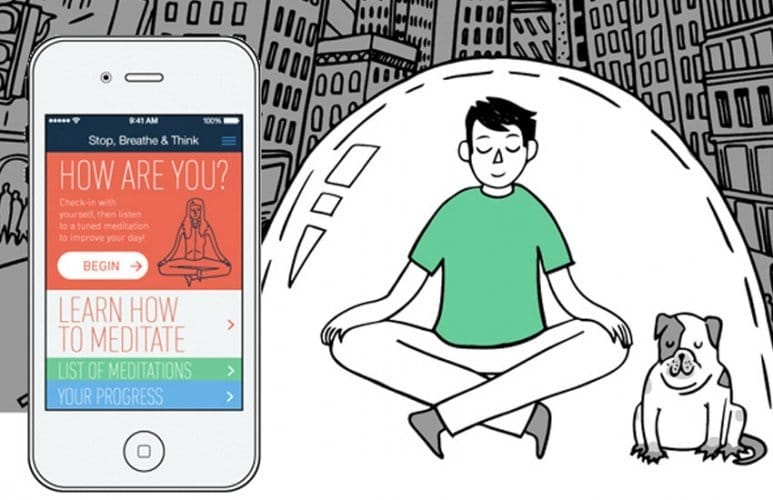 Looking to introduce teens to mindfulness? Stop Breathe and Think is your answer. Everything about the app from design, to narrators, to topics speaks in teens' language. Teens can do a "Check-In" on how they are feeling and find short, engaging practices on depression, kindness, anxiety, compassion and more. PS: Adults love it too!
Can I do morning meditations while I'm driving?
Driving and meditation don't mix. Driving needs your full attention and alertness, so save your meditation for a safe time and space. Morning meditations are a great choice for public transit though. Use your morning commute on the bus or train to practice meditation. Arrive at your destination calm and happy!
Should I meditate before or after breakfast?
This is a personal choice, too. Some people feel energized after eating, some feel tired. And some people can be so hungry in the morning, they feel distracted all through their meditation if they need to wait for breakfast! Choose the time that feels the most awake and undistracted for you.
Will morning meditation help me to lose weight?
It just might. There's a lot of evidence to show that people who meditate regularly make better, healthier decisions. For many of us, weight issues are often caused by "stress eating." I know that I sometimes eat if I feel anxious, for example. So, if you feel more grounded, peaceful and good about yourself through a regular morning practice, you're much more likely to make better choices in food.
Which in turn will help you to meditate, which will help you make more good decisions–and on it goes!
Do you suggest morning meditation for kids?
This is a fantastic idea! There are wonderful resources online with kids' practices. Here are a few tips for mindfulness and kids:
Keep the practices short. Five to seven minutes at the most.
Keep it simple and fun, like a kid's body scan or happiness meditation. Don't start the day off with something that feels like homework!
Do the practice with them. Make it something you enjoy together.
Talk about what you both experienced. If you have time, do something fun like drawing a picture about what they experienced.
What's the difference between a morning and evening meditation?
Any kind of meditation can be practiced at any time of day. There are two main differences between day and evening meditation:
Morning practice usually has an implicit or explicit intention to bring a meditative space into your day. It's a present moment practice with a look ahead. Evening meditations are essentially the opposite–a time to be present and to look back on or let go of your day.
I mentioned earlier, there is a unique mind space and receptivity you have in the morning. This is the biggest difference between the two times to meditate. You will "take in" more of your meditation experience in the morning. This is especially helpful if you're new to meditation. You'll get more of a "feel" for meditation, more quickly.
Final Thoughts
Morning meditation may be the single most powerful meditation practice you can start–or make the focus of your current meditation practice.
Devoting five, fifteen or thirty minutes at the beginning of your day to yourself, to quiet and mindfulness, will change your day. Put yourself first and everyone you meet will benefit from that choice.