Pyramid meditation, or meditating beneath a pyramid, is said to have many powerful advantages. Elevated connection to the universe, healing powers, and powerful positive energy are all reported benefits of this meditation style.
When researching pyramid meditation, you may have stumbled across the Pyramid Meditation Society, or Pyramid Spiritual Societies Movement. If this piqued your curiosity, read further to learn more about this society and its functions.
What is the Pyramid Spiritual Societies Movement?
The Pyramid Spiritual Societies Movement (PSSM), also commonly referred to as the Pyramid Meditation Society, was founded in 1990 by Brahmarshi Patriji in order to connect and celebrate pyramid meditation centers in India. The goal was to spread the teachings of these centers. Since then, the movement has become international, spreading to over twenty other countries, including the USA, UK, and many others.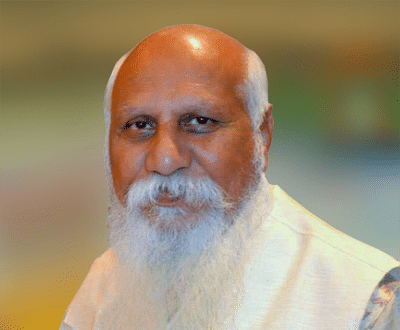 When I began learning more about pyramid meditation, the centers and communities surrounding this practice fascinated me. This meditation style has truly become a movement, as demonstrated by the active existence of the PSSM. The PSSM has many objectives and functions. Read further to understand more about the PSSM and its purpose.
I've prepared an in-depth guide to Pyramid Meditation here.
Interesting facts about the Pyramid Spiritual Societies Movement:
PSSM aims to spread spiritual science: This movement was originally created to teach spiritual sciences and spiritual realities. This is just one of the many facets of the teachings of this movement.
PSSM connects over two thousand pyramid spiritual societies with millions of volunteers and members all over India: This movement started in India and now connects millions of members within the country. Since its founding, the movement has gone international, with centers now in countries like the USA, the UK, Singapore, Australia, and New Zealand, among many others.
PSSM is non-religious, non-profit, and non-cult: The PSSM stresses that it does not have religious affiliations. It is also not for profit, emphasizing its collaboration with many volunteers and its donation-based operation.
PSSM has a powerful core message: The core message of the PSSM is as follows:

"We are not just physical entities experiencing random existence. Instead, we are `Eternal Energy-Consciousness—Wisdom(ECW) Entities' .. constantly choosing and creating our own respective on-going existential realities." – PSSM movement

This message sheds light on the powerful and intentional community that the PSSM has built and spread.

PSSM uses a common theme in meditation: The PSSM teaches Anapanasati meditation. These centers teach the value in focusing on your breath during meditation in order to work toward spiritual enlightenment. This teaching matches many other styles of meditation and their encouragement to return to your breath throughout the practice.
PSSM uses energy from pyramids: Since the PSSM connects meditation centers across the globe, it is clear that one of their uniting factors is the shape of their centers. These centers are all deliberately designed in a pyramid shape. The belief is that the center of a pyramid houses potent energy, and meditating beneath it can facilitate connection with the universe.
PSSM aims to spread knowledge from all spiritual masters: As previously mentioned, this movement is not associated with any religion. Members of this society aim to learn the essential teachings of all of the world's best spiritual masters. This is a key way that members of the PSSM work to connect with the divine.
PSSM teaches the importance of vegetarianism: The PSSM emphasizes the importance of being kind to all living things. This includes everyone from your neighbors, family, and friends, to other species within the animal kingdom. For this reason, being vegetarian is a key practice for members of this society.
PSSM's founder achieved enlightenment after starting the movement: Brahmarshi Patriji founded the Pyramid Spiritual Societies Movement in 1990. He achieved enlightenment shortly after, in 1999. Brahmarshi Patriji is a leader who models the power of meditation through his actions and achievements within the practice.
PSSM offers free classes, organizes camps, and puts on many other events: The PSSM prides itself on organizing many activities all over the world. Among these are free classes and workshops, large camps, conferences at a global level, and large spiritual gatherings called Dhyana Maha Chakrams that happen in December. Each of these events is free, as the PSSM believes in a free exchange of knowledge as a gift to all beings.
Benefits of Pyramid Meditation
If this article has piqued your interest in pyramid meditation, you may be curious to know of the many benefits of this practice. Pyramid Meditation is powerful, so it is no wonder so many people have united through this practice within the PSSM. Here are a few of the benefits of pyramid meditation.
Remember that this practice can be done in a pyramid meditation center, but you can also purchase a personal meditation pyramid if you do not currently have access to these centers. Take the following benefits into consideration when deciding if this style of meditation is right for you.
Heightened connection with the cosmos
Rapid healing of the physical body, such as wounds or broken bones
Decrease in blood pressure
Heightened senses such as eyesight and hearing
Improved cognitive function, memory, focus, and emotional regulation
Improved confidence
Headache relief
Improved sleep and energy levels
Easier to achieve a clear mind and a state of calm while meditating
Helps you release toxins from your system
Heightened intuition
Improves creativity
Helps you release negative thought patterns and self-imposed limitations
Increased physical and mental ease
Lowered symptoms of common issues in the body such as arthritis, thyroid problems, acne, and menstrual cramps
Conclusion
The Pyramid Spiritual Societies Movement connects pyramid meditation centers all over the world. Its continued success in spreading its values and teaching pyramid meditation is a testament to the potency of this meditation style.
While you can begin to practice it with a personal pyramid in the comfort of your home, there is something undeniably transformational about meditating at a pyramid meditation center. After developing your meditation skills, it may be worth considering a visit to a center within the PSSM to see just how much you can learn and grow.