The significance of Budh Mantra finds root in the grandeur of the planet Mercury, which is symbolic of intelligence. Thus, Budh or Mercury is invariably representative of intelligence.
3 Free Printable Puja Guides to help you chant Budh Mantras
I'm so proud of these puja guides, so I couldn't be more excited to share them with you today!
As you may know by now, I like to write long and helpful posts for my readers. Sometimes, however, I get an idea to do something more, something even more useful.
That's why I decided to prepare something that people could have in hand while reciting mantras. Something printable, easy to read, and that could act as a puja guide.
That's how these guides were born.
Each guide has a big picture of a divinity that you need to devote to, a mantra, and a how-to guide to help you prepare yourself for reciting. It's in A4 format, and all you need to do is to print it.
These Budh mantra puja guides are completely free; all you need to do is to enter your email in the box below to unlock them.
[emaillocker]
Just click on one or all of the links below and the free PDF file will download immediately!
Budh Navgrah Mantra Puja Guide – Click Here to Get It
Budh Mantra Puja Guide – Click Here to Get It
Budh Gayatri Mantra Puja Guide – Click Here to Get It
[/emaillocker]
What is Budh Mantra?
Budh Mantra is a powerful mantra associated with Budha Graha, the planet Mercury. It is one the most influential means to receive the bountiful blessings of Budha Graha.
Our Hindu astrology consists of nine planets which are collectively known as Navgraha. Out of the nine planets, Budh is one of them and represents the planet Mercury. The term synonymously identifies itself with names like Budh, Budha, and Budh Beej Mantra.
The planet Mercury represents various modes of our human faculties like intelligence, speech (including communication skills), logical aptitude, empathy, humor, and senses. Planet Mercury also represents various streams of knowledge, trade, and skills like science, analysis, commerce, research, education, writing, mathematics, cinema, sports, and other arts.
All the above faculties and the streams of knowledge, trade, and skills interplays with one another depending on the position of the planet Mercury in the Horoscope. Mercury also possesses the zodiac signs of Virgo and Gemini.
The zodiac sign Virgo is symbolic of the exaltation of planet Mercury, and the zodiac sign Pisces represents the weakness of planet Mercury.
Therefore, we believe that the proper and improper alignment of Mercury affects our wealth, health, peace of mind, and fortunes in our lives.
So, if the alignment of Mercury is bad, it can give rise to health problems like memory loss, gastritis, skin problems, insomnia, mental problems, speech impediment, nervous breakdown, asthma, deafness, and other issues.
For this purpose, we do the puja to cast away all sorts of evil from our lives and to endow us with good health, prosperity, and happiness.
Besides, the movement of Budha not only affects human beings but also the conditions of the weather and the prevailing circumstances in the nations, which we believe falls under the scope and ambit of the spiritual science which we refer to as Vedic Astrology.
Thus, to eliminate any adverse outcome of irregular alignment of the planets in our horoscope, we recite this mantra.
We can also use it for the following purposes:
To achieve success, fame, and renewal of vigor in commercial pursuits.
For intensive meditation.
To gain more energy and focus to concentrate better.
To remove obstacles and hurdles in our lives.
To help in connecting with our divine source of power.
Who exactly is Lord Budha?
In Indian Puranic mythology of the Hindus, Lord Budha is a deity. In Vedic astrology, he is Mercury who is benign as well as malefic depending on whom it associates with.
Budh is the most intelligent God. He belongs to the Vaishya caste. Wednesday belongs to him, and the gemstone of Budh is Emerald.
Importance of Lord Budha for Hinduism
The importance lies in the astronomical benefits that he endows us with. Wealth, wisdom, and abstinence from evil thoughts flow from him on us, his devotees.
His appearance
The appearance of Budha as having the form of a celestial body finds mention in the text of the Vedas known as Pancavimsa Brahmana.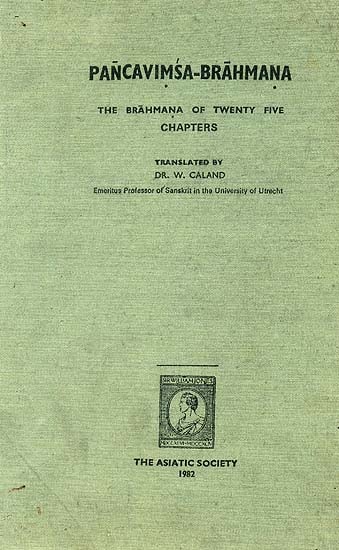 Besides, we can also find the planetary description of him in astronomical texts like Lalla's Sisyadhivrddida, Brahmagupta's Khandakhadyaka, Varahamihira's Panca Siddhantika, Latadeva's Romaka, and Aryabhatta's Aryabhatiya.
The other appearance of him is the depiction of a deity in various forms. He appears riding a lion with four arms in some illustrations. He also appears riding a lion with wings holding a shield, club, and a curved sword.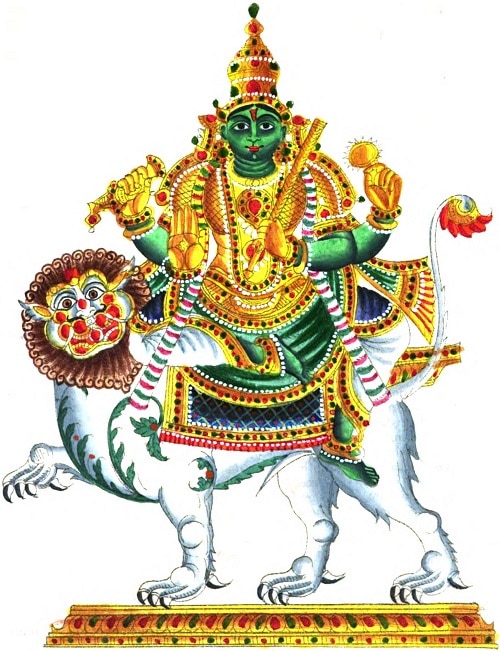 He also appears as a deity wearing yellow clothes riding a chariot of fire and air. Wind horses numbering eight pulls the chariot.
His story
In the mythological stories of the Vedas, the Moon gave birth to Budha or Mercury. The myth narrates how the Moon, filled with lusts, proceeds to abduct Tara, who was the wife of Jupiter or Brihaspati.
The abduction of Tara led to conceiving Mercury or Budha thus giving birth to Budha, the intellect.
Other names
There are other known names like Tunga, Rauhineya, and Saumya.
Symbolism
Above everything else, he is a symbol of intelligence. From intelligence flows the other qualities many of which are an outcome of the application of mind involving logic and mental ability.
How to chant Budh Mantra?
We should chant the Budh Mantra "Om Bram brim Broom Sah Budhaey namah" in the early morning hours for 108, 216, 324 or 1008 times for 45 days with Goddess Durga's idol/image.
The simple meaning of "Om Bram brim Broom Sah Budhaey namah" is "Om, I bow down before Mercury." However, the real meaning behind worshipping Mercury lies in the following translation:
"Whose body is so revered that it is like darkness, whose image takes the embodiment of intelligence, whose nature and character is magnificent, to Mercury, the hallmark of intelligence, we bow down before you in deep devotion. Om, we bow down before Mercury, the emblem of intellect."
In order that the puja achieves its desired results, we must follow some fundamental rules and etiquettes –
Before we begin to chant, it is important for us to wash our feet and hands or take a bath to purify ourselves physically.
Since our position is important while chanting, we should make sure we sit in the direction facing the East. Our backs should be straight, and the pronunciation of the mantra should be accurate.
We should also be serious about how devoted we are while chanting. If our heart and mind are not in the right place, the blessings will not reach us.
Therefore, we should entirely devote ourselves to Lord Budha, free from all distractions and impure thoughts, to feel the positive energy and the protection of the Universe.
Along with steadfast devotion, we should recite it for at least forty-five days if we want to receive his blessings.
Wearing white garments with a few pieces of the yellow and greenish color will show our absolute devotion.
Though we can do the puja during noon as well as sunset, the best time to chant the Mantra is in the morning.
Even though we should chant it daily, if we fail to chant the mantra every day, we can chant it every Wednesday as that day belongs to him.
It's important that we chant this mantra on the rudraksha beads daily for 108, 216, 324 or 1008 times.
There are also different types of Budh Mantras which we should chant. They are –
Budh Gayatri Mantra
"Om Gajadhwajaaya Vidmahae
Sukha Hastaaya Dheemahi
Tanno Budha Prachodayaat."
Gayatri Mantra comprises of three parts. The first mantra is the chanting of the Mercury, the second part is the proper mantra, and the third part is like a summary of the energy that comes with the mantra.
We can chant the Gayatri mantra when the sun rises, during the noontime, and after the sun sets.
Budh Gayatri Mantra translation in English:
"Om I meditate on the one with the elephant on the flag, Oh the one who has authority to grant happiness, give me intelligence, and allow Budha Dev to enlighten the mind."
Budh Navgrah Mantra
"Priyam gukalikaashyaamam Rupenaam prathimam Budham
Saumyam Saumya gunorpetham tham Budham pranamaamyaham."
Budh Navgrah Mantra translation in English:
"I bow down in obeisance before Budha whose darkness and blackness resemble a blackened tulip, you are incomparable in your appearance with extraordinary intellect and wisdom, the son of Soma who has pleasant and propitious qualities."
We believe that if we pray Navgrah Budh Gayatri for eleven times on every morning and sunset of a Wednesday, we will please Budh Graha.
Therefore, doing the Navgrah Budh Gayatri puja will allow us to get blessings such as reduction of health problems especially the ones related to sugar and blood pressure, improvement in communication skills, fewer skin diseases, and sharper intelligence.
Although we should devote ourselves to chanting it every day, if we cannot do that and we still seek the benevolence of him, we can practice other modes of rituals as well like –
We can do fasting on Wednesdays. We believe that fasting on Wednesdays can bring prosperity and peace to our lives and lead to a reduction of all negativity arising from improper alignment of the planets.
We can also do charities on Wednesdays. Charities can take the form of donating green vegetables, gold, and green color bangles all of which pleases him.
Even wearing clothes with the green color can please Mercury as the color is auspicious before Budha.
Our daily interactions and dealings with females should be respectful.
We can also give presents and other gifts for our siblings to please him.
9 Fantastic Budh Mantra Benefits
Since Budh is the epitome of intelligence and represents various fields like commerce, law, banking, accounts, and trade, chanting Budh Mantra will ensure beneficial gains in these fields.
Unceasingly devoting ourselves to Budha will grant the following Budh Mantra benefits:
Intellect: Proper alignment of the planet Mercury in the cosmic system will give intelligence on us, the chanter.

Our minds will be sharper, and our memory will also improve which allows us to become more creative.

Communication skills: Lord Budha controls communication and language and is an expert in interrogation and storytelling. So, chanting it gives us the power of oratory skills which we can use in our line of works to gain success.
Healthy relationships: By chanting it, our relationships with our family members and friends will also strengthen as Lord Budha's positive energy will fill us and allow us to be more patient and understanding.
Good health: This is one of the immense benefits that Lod Budh grants us for our devotion and worship. All of us are prone to sickness as we are all human beings. What makes this worse is the wrong alignment of planet Mercury.

As we already know now, the wrong alignment can bring, amongst others, many health-related problems which none of us wants to face. Thankfully, by chanting it with utmost devotion, we can get rid of any ill health effects.

One important thing to note will be that if we are suffering from weak health, then that may be a sign that our Mercury is fragile and we need to be more devout towards Mercury.

Spiritual growth: Chanting it also allows us to grow spiritually as a person and individual. This spiritual growth motivates us to become a better person and be an influence to anyone around us.

All sorts of negativity surround our lives. But the spirituality of Budh Mantra enables us to overcome them, and we are compassionate towards others, even to person we do not know.

Presence of mind and wit: Besides intelligence, it benefit also includes wittiness and significant presence of mind to deal with any situation and circumstances positively and optimistically.
Learning ability: This benefit bears a close association with intelligence. With higher intellect, we are also able to learn and understand things quickly. So whatever field we may be in, learning new things will not be a problem with Budh's blessings.
Success: Once we are receiving the blessings of hi, everything will translate to success. Be it a job or career or academic pursuits we will face success in all field of science, education, law, commerce, trade, writing, show business, and many others.
Wealth: One of the most important benefits is the wealth that comes with ardent devotion to him.

As many of our hurdles and obstacles get out of our way, success in terms of wealth will start to pour into our lives.
Final Thoughts
Of all the Gods, Budh is the most intelligent. By chanting Budh Mantra regularly with dedication and commitment, we invoke the blessing of intelligence and good health that emanates into our lives and onto others. But, chanting it with a corrupt mind and heart will work against us. Therefore, a pure mind and heart, free from evil inhibitions, will take us closer to the majesty of Lord Budha.