There's more to a name beside the noise that it makes through the mouths and vocal cords of those who speak them. All names have an origin somewhere. In ancient Israel, for example, the Biblical name of Joshua spiritual meaning is held in high regard to both the Christian and the Jewish faiths.
We see that the more profound the name the more likely it was derived from a title given to a key figure from history or mythology. When we're able to get to the source, we find that our names are way more meaningful than we could have ever imagined. Of course, the significance depends on the era and geographical location.
Joshua Spiritual Name Origin
Translated over from the original form, "Yeshua", the name Joshua has its humble roots in ancient Hebrew. In its form of "Joshua", the spiritual meaning is Biblical and Christian. Throughout the Bible, you might notice the name Joshua representing four different notable characters, with the most key figure being Joshua who has a book named after him in the Old Testament.
This holds Joshua up as being one of the more striking Biblical names that there is.
The first and most important Joshua appearing in the Bible is of the Old Testament. Joshua is a minister and friend of Moses, who he accompanies on his famed journey to Mt. Sinai to receive the Ten Commandments. In the Bible, Joshua is one of the 12 spies sent by Moses into Canaan. Following the death of his friend Moses, Joshua takes the position as the leader of the Israelites and guides them to triumph in the conquest of Canaan.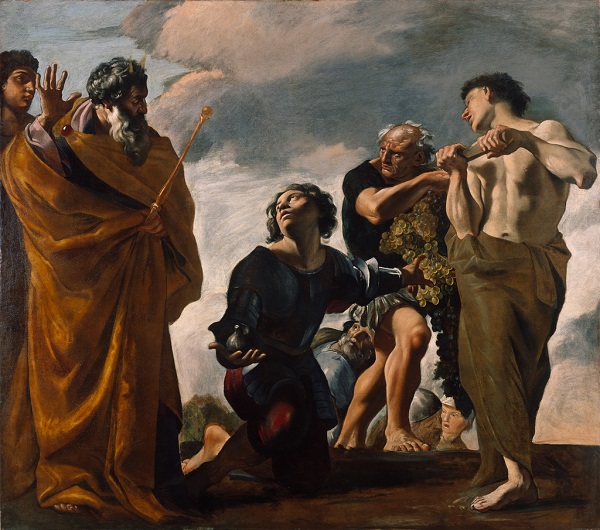 Learn more about contemplative meditation here.
What does the name Joshua Mean Spiritually?
Joshua is strong a Biblical name that denotes refuge in God. The Joshua spiritual meaning translates to "God (Jehovah) is my salvation", or "God saves". This is the literal translation that is broken down in the name Joshua's (Yeshua) Hebrew etymology.
The first part of the name Joshua is "Yah". The second half is the verb "Yahshua", which means "to save".
There is another notable biblical figure with the name Joshua: Joshua the High Priest, who served as High Priest after the Jews were released from Babylonian captivity.
Jesus Christ was known in his own time and language as "Yeshua", sharing the same roots as the name Joshua.
Feel free to share this article on Pinterest!
[bg_collapse view="button-red" color="#fff" icon="arrow" expand_text="A Picture for Pinterest" collapse_text="Show Less" ]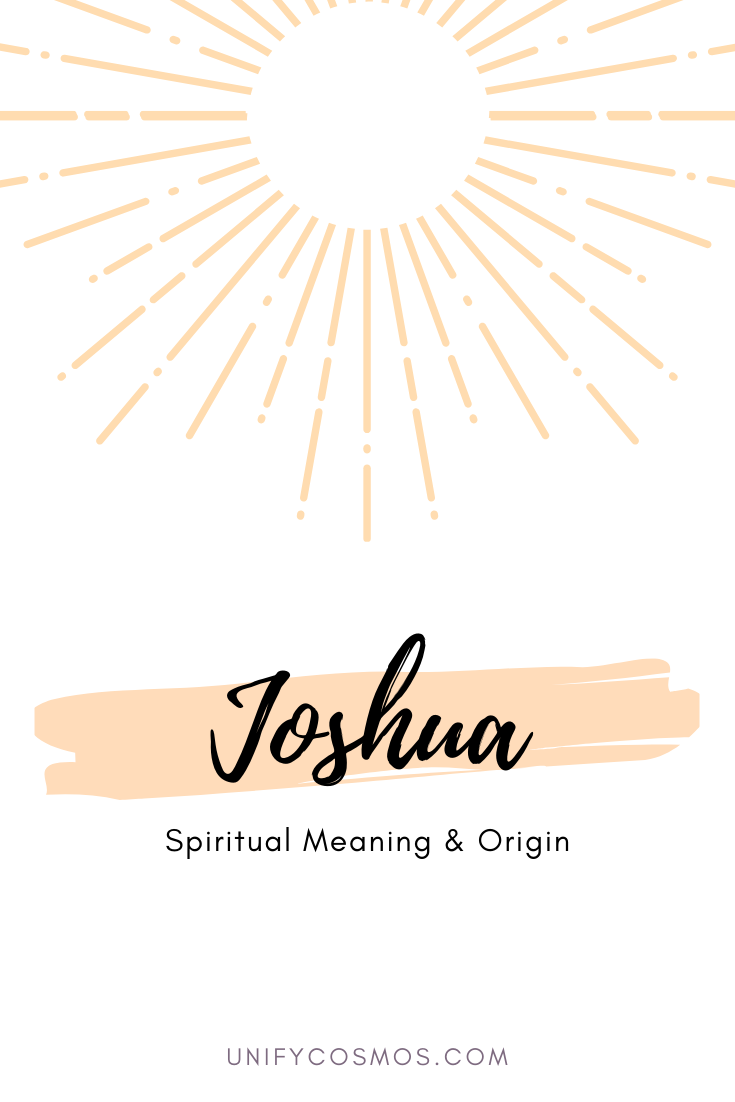 [/bg_collapse]
Joshua In Numerology
Joshua has 6 letters that total 20 (2 plus 0 equals 2) and is represented by the life path number of 2. This means that those with the name Joshua are born diplomats, complete naturals when it comes to dealing with people. This is thanks to your ability to see both sides of an argument and other people's views. Your ability to read others almost instantly is uncanny.
Adaptable and flexible, Joshua's value harmony above all else, and it is through their connections with other people that they're able to find their true happiness. Joshua's tend to be especially good at dealing with the more difficult types and possess an innate ability to keep the peace. This peace is both inner and outer, which is something that is valued greatly by Joshua.
But Joshua's need to be careful about keeping their internal peace, as they may find themselves throughout life taking on the problems of others, oftentimes lending an ear to a person in trouble, or attracting needier types. People are drawn to you in this manner because you come off to others as a compassionate and an understand person, but also because your sharp insights tend to produce great solutions, courtesy of strong intuition.
Joshua's are hard workers, but often do not find themselves in leadership roles. It's not because you would make a poor leader, but your need for harmony, balance, and cooperation far outweighs your tendency to lead. This is a good thing, as others see you as smart, competent, easy to work with, caring, among other likable qualities that draw so many people to you.
Even though you are open-minded and adaptable, you're still a man about his routine. You can move with change as needed, but you always prefer things to go over as planned.
Those with the name Joshua tend to be talented in music and are equipped with a rich imagination and find satisfaction in being able to create and express themselves. Because of these qualities, others may see you at times as being a bit unrealistic.
Little do they know your strong imagination and creative strengths allow you to pull off the unthinkable with relative ease. But Joshua's need to be careful to not use this strong character trait against themselves. You may be prone to escapism and avoiding life's problems because of your need to dream.
Joshua is a dreamer and romantic type. This yearning for sensuality allows you to build a life of comfort and luxury around you. You enjoy the beauty and your creativity lends a helping hand to your decoration and living space.
In your romantic life, you are extremely loyal, honest, giving, and caring. Because of your compassionate nature, you tend to be a little more careful about who you give your heart to. When you get involved you don't take it lightly and prefer to buckle down.
Because of your sensitive nature, negative aspects may show up in people with the name Joshua in the form of low-confidence and indecisiveness, which is mostly due to perfectionist tendencies.
Joshua Spiritual Name in Modern Times
While Joshua remains a popular Christian name, many people with the name Joshua are Jewish as well. The name Joshua gained popularity in the United States with baby boys being born throughout the 1970s. More recently, the name Joshua was ranked in the top 5 names given to newly born boys from 2003-2007.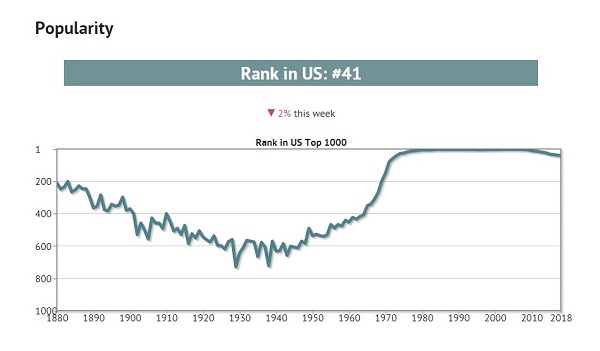 Other Variations of the Name Joshua
Yeshua – Ancient Aramaic
Iesous – Greek
Yehoshua/Yeshua – Hebrew
Essa/Issa/Isa/Yushua – Arabic
Josu – Basque
Iesus/Iosue – Latin
Jesus – Spanish
Josue – French
Giosue – Italian
Jozsua – Hungarian
Jozua – Dutch
Click here to learn more about the spiritual meaning of other names.