All You Need is Love chanted the Beatles in the 1960s. It's a notion as old as time; love is the greatest force in the universe, binding us, uniting us, inspiring us and motivating us every moment of the day. There is no greater gift to receive and no more precious a thing to lose. Let's take a closer look at Kleem Mantra and its many benefits.
It comes as no surprise that many people seek to attract love or any other force that we desire.
In meditation, we seek to attract those things and positive energies that our hearts desire and need the most. So it is that love is one of those things we regularly meditate on, in order to both receive it from the universe and bless it upon others.
A Free Printable Puja Guide to help you chant Kleem Mantra
I'm so proud of this puja guide, so I couldn't be more excited to share it with you today!
As you may know by now, I like to write long and helpful posts for my readers. Sometimes, however, I get an idea to do something more, something even more useful.
That's why I decided to prepare something that people could have in hand while reciting mantras. Something printable, easy to read, and that could act as a puja guide.
That's how these guides were born.
Each guide has a big picture of a divinity that you need to devote to, a mantra, and a how-to guide to help you prepare yourself for reciting. It's in A4 format, and all you need to do is to print it.
This Kleem Mantra puja guide is completely free; all you need to do is to enter your email in the box below to unlock it.
[emaillocker]
Just click on one or all of the links below and the free PDF file will download immediately!
Kleem Mantra Guide – Click Here to Get It
[/emaillocker]
What is Kleem Mantra?
Kleem is a powerful mantra of love and attraction and it is an aspect of shakti, the feminine energy, hence its association with various goddesses. It's from a class of mantra called a bija mantra, or a "seed" mantra.
Bija are a single sound having no specific meaning, but whose vibration is attuned to specific energies.
For Kleem:
ka refers to cause;
la means the body, or manifested existence;
ee means the casual body;
and m is perfection.
Kleem, then, is the cause of the perfect union of the physical body and the body.
The mantra itself is associated with Kamadeva, the Hindu god of love; with Goddess Maha Kali, and Maa Durga.
Like other bija mantras, it can be chanted alone, or — as is more common — as part of a longer chant. It is simply the presence of Kleem within the chant that elicits the divine energy of love and attraction to the chanter, allowing it to be used in conjunction with longer chants for greater effect.
The Power of the Number 108
It is often said that Shreem and Kleem mantras should be repeated precisely 108 times. If you want to repeat the mantras more, it must in groups of 108 — so you chant it 108 times, or 216 times, or 324 times, etc.
But why 108? It feels like an oddly specific number.
There is actually a great deal of significance to the number 108 in the puja. Three major points are:
In the Sanskrit alphabet there are 54 letters. Each of these letters has a shiva and shakti version — masculine and feminine. That brings the total number of letters to 108.
In Sri Yantra, there are marmas where three lines intersect. There are 54 of these intersections, and again, they have both masculine and feminine qualities. These 54 intersections, multiplied by their qualities, again gives us 108. These 108 points define by the Sri Yantra and the human body.
Chakras, as we know, are intersections of energy lines. There are said to be 108 energy lines which converge to form the heart chakra. One of these leads to the crown chakra, said to be the path of self-realization.
So the number 108, while not immediately obvious, has deep connections to the spiritual energies of the world around us, as well as ourselves personally. Chanting these mantra 108 times better connects us with these energies, and creates a better result.
In order to see results from the mantra, it is recommended to recite the chant 108 times a day at a minimum.
How to Chant Kleem Mantra?
When you chant Kleem Mantra you need to be aware of a few rules. First – you need to chant around 4 AM, second – you need to seat facing east, third – you need to devote yourself completely to Goddess Durga, and fourth – you need to chant for at least 40 days, 108 times or 216 times, or 324 times (or more) a day.
Sit in a comfortable meditation position (I suggest that you use a meditation cushion) — joints loose but stable, alert but relaxed, spine straight but not rigid. It is ideal to be somewhere quiet where you can chant the mantra out loud. The vibration of the bija mantra contains its power, and it is more effective when spoken than thought.
To channel the mantra, think of the person you desire, whose love and attention you wish to attract. It could be a romantic interest, or a friend, or a family member. Kleem is as much for platonic love as it is for romantic love.
Then, begin your chant.
If you are just chanting it, put emphasis on the last sound, the "m". Let it ring out like a bell; it should be the longest sound in the chant.
Otherwise, you can chant kleem has part of a longer mantra.
Om Eim Hrim Klim Chamunda'ye Vich'che Namaha — This is often considered the "full" kleem mantra. It's a worship to the Goddess Durga, eliminating the effects of bad luck, black magic and health concerns.
Om Klim Krishna'ya Namaha — combining klim with Krishna.
Hrim Shrim Klim Param'eshwari Swaha;
Om Shrim Klim Maha Lakshmi'ye Namaha.
Here's the procedure:
Bath or Wash your hands and feet before you begin to chant.
Always face East when chanting.
Devote yourself completely to Goddess Durga and feel the protection and love of the Universe.
Wear white clothes when you do the puja, with a few red pieces of garment.
Chant this mantra for at least 40 Days and 108 times a day (you can chant 108×2 times or even more, and use meditation mala with 108 beads to help you to count).
It's suggested that you chant daily, around 4 AM (before the first meal).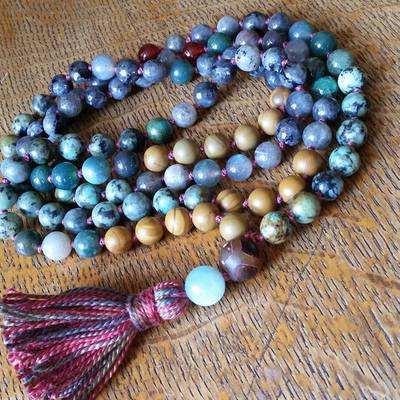 Whatever variation you use, follow all of the same guidelines for the puja; let thoughts pass you by, do not dwell on the past or future; concentrate on your mantra, and count the repetitions. A row of rudraksha beads is a popular way of keeping count of your repetitions while you meditate, so you do not waste too much thought on the counting itself.
Once finished, remain in quiet position for a few moments longer as you feel the power of the mantra wash over you.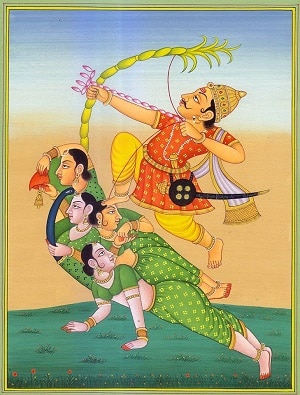 11 Miraculous Kleem Mantra Benefits
With consistent puja, you should see benefits from it within 30-60 days. This is following a diligent schedule of daily puja, repeating the mantra the recommended 108 times a day.
1. Improve Existing Romantic Relationships
Sometimes it's not new love we're after, but to restore old love. If you find yourself struggling with your relationships, it will help you find serenity and understanding within them, smoothing out any rough patches you may be experiencing. From communication problems to issues of intimacy, the kleem mantra is designed to bring joy to your most intimate relations.
2. Improve Your Ability to Express Love
Many find it difficult to be open and honest about love. They feel vulnerable and uncertain, and resist opening their hearts freely to others. It will help you to find the inner strength and serenity necessary to open yourself up to those you care about and let you truly express to them how you feel.
3. Improve Your Chances of Finding Love
Yes, the kleem mantra can be used to help find love in your life. There is no mantra as strong for achieving this. Keep in mind, you may discover that the love of your life is not the person you expected. But through honest chanting, you will find that person whose soul will enrich your own, even if they may come from an unlikely place.
4. Create Stronger Friendships
Kleem is not solely occupied with romantic love; it is also a tool to enhance platonic love, such as between family members and friends. Our friendships are some of the most important connections we make in this world — to many, they can be more important than family because they are relationships we have chosen, rather than were born into.
Kleem can make your friendships with others deeper, more rewarding, and more fulfilling to your spiritual and emotional health.
5. Improve Emotional Health
It promotes and attracts happiness to the individual chanting it. This can help overcome common emotional and psychological problems like anxiety, stress, and depression. If you feel overwhelmed in your life, it will help bring serenity and peace to quiet your nerves and relax your spirit.
6. Improve Blood Pressure
A miraculous result of this mantra is its ability to help regulate your blood pressure. By attracting positive energies and removing stress, it helps give you a healthy blood pressure. This, in turn, can alleviate many health issues for people who suffer from hyper or hypotension.
7. Attract Prosperity
We say that it is the mantra of love, but more accurately it is the mantra of the universal Law of Attraction. The can be a platonic or romantic attraction, but can also be used to attract things rather than people.
By appealing to the desires of your life, you can attract prosperity through the disciplined use of the kleem mantra.
8. Enhance Other Powers
Kleem, like other bija mantras, can be used to enhance the power of other chants. This is why it's so common to add it into longer chants, rather than simply used on its own. When appealing to Lord Kamadeva, using kleem in the mantra will greatly enhance the effects of the chant.
9. Improve Sleep
The calming, blood-pressure regulating effects of the kleem mantra also help us to overcome sleeplessness. Those who suffer from insomnia, restless sleep, or inconsistent sleep can recite it to overcome these problems and sleep better. Restful sleep is one of the pillars of good health; with a good night's sleep, the mind and body are able to repair and recover from stressful days, boosting our mood, health, and immune system.
10. Protect Yourself From Negativity
There is negative energy all around us, in many forms. The stress of our daily lives, the negative emotions of people around us, the ill thoughts of those who dislike us. These negative energies can become overwhelming and begin to affect our emotional, spiritual, and physical health.
Kleem can help protect and free us of these energies, to live better lives unburdened by negativity and oppression.
11. Improve Your Work Life
It frees you from negativity and stress while promoting happiness, love, and prosperity. The results of these miraculous effects mean your work life will improve just as greatly as your personal life. You will be more motivated and determined in your work; you will have the confidence to be decisive, request wages, work more efficiently, and be more satisfied with your work.
Final Thoughts
We all desire love — whether it is romantic love or platonic love, it is the universal force which unites us all in peace and unity. It is the greatest thing to be blessed with, and the worst thing to be devoid of.
The kleem mantra, repeated 108 times (or more) daily, will harness the Universal Law of Attraction to bring love into your life. It will restore your existing relations, both with your significant others or with friends and family. It will help you find the true love of your life. It can even be used to attract prosperity, and through its multitudinous effects, will improve your physical health as much as your spiritual health.
As a bija, or seed, mantra, kleem can be uttered alone or as part of a larger mantra. It is a simple word, but incredibly powerful. It will enhance the effects of other chants, and bring great joy to your life.