Four of Wands Tarot Card in its core represents celebrations of life and achievements. This card is associated with the Fire element, representing the Zodiac signs of Aries, Leo, and Sagittarius, and its season is Spring.
Four of Wands, being the fourth card of the Wands Suit, carries all the qualities of number 4, which would be translated to structure, steady foundation, stability, inward focus, a time to rest and reflect before acting again, first rewards, achievements, and planning the future or the next steps in a psychic reading.
Four of Wands Meaning
When drawing tarot cards, usually they are put in a vertical setting, spread on a timeline of the past, present, and future. In these kinds of drawings, the Four of Wands may come up upright, as well as reversed. Some psychic readers do like to read reverse tarot cards, some don't. Either way, the other tarot cards in the drawing will make up for the way the psychic readers conduct their readings because a Tarot Card deck is connected to the energy of the psychic reader, so it 'talks' to them.
Upright Position
Merging the qualities of number "Four" and the qualities of the "Wands Suit", the Four of Wands card would represent:
| | |
| --- | --- |
| Having a celebration | Being recognized as a success |
| Holding a ceremony like a wedding, baptism, graduation, etc. | Participating in an anniversary or milestone |
| Letting go of limitations | Breaking blockages |
| Tackling new responsibilities | Building a happy environment |
| Enjoying freedom, family, joyful moments | Creating memories |
Reverse Position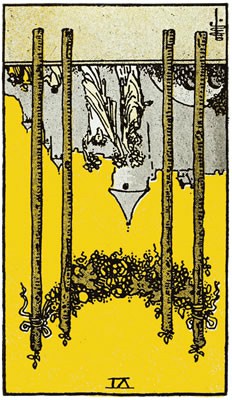 In a reverse position the Four of Wands would mean exactly the opposite of its core qualities, brought in the drawing:
| | |
| --- | --- |
| Postponed ceremonies | Breaking off a wedding |
| Canceled reunions, or celebrations | Feeling and being unwelcomed |
| Being unsuccessful | Instability and neglect |
| Lack of support | Unhappy families |
Horizontal Position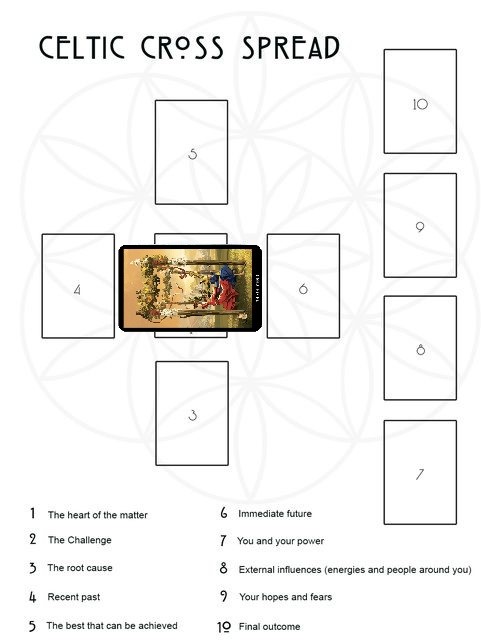 There are also spreads where the tarot cards pulled are placed on vertical as well as horizontal positions. If the Four of Wands would sit in a horizontal position, it means you will be celebrated soon, but not yet.
Your celebration still depends on how you will handle things. If graduation is next month, but you still have to take one last test, then it depends on how you'll do on the test, or if you will take it at the scheduled time. If marriage is in the cards for you, maybe you haven't taken that step to propose yet, but if you do, the answer will be yes.
Four of Wands – One card pull [Yes or No]

A One Card Reading is usually done when you need a fast, straight to the point answer, you don't wish to see future or past events, you just need a specific answer to your question on a present situation that is bothering you. You shuffle the cards, then choose only One Card, or you read the One Card that falls out while you are shuffling.
Whichever method you use to pull the card, listed below are some of the questions and answers you may get when you pull the Four of Wands.
Yes or No Answer
Upright Position: If you pull the card in an upright position, it means a big Yes.
Reversed Position: If you pull the card in a reversed position, it also means Yes, but it may take a while.
For a Yes or No answer, the Four of Wands represents Yes, as a card of the Cups Suit.
Four of Wands – Love and Relationships

If your question would be how someone sees you or feels about you, how the relationship is going, or where will it be in a year, the Four of Wands is a great card to pull.
Upright Position
If you pull the Four of Wands upright, it could indicate that you are in a healthy relationship that's meant to be. In fact, this relationship will be celebrated in a marriage and will also be celebrated by others, which means your family, friends approve of it.
What not to do?
This could mean that your relationship may not be as good as it looks because you are seeing it through rose-colored glasses, or you are ignoring the real issues. You need to focus on communicating the problems.
In another case, it would mean that your relationship is not as dull or boring as it seems. Maybe you are dealing with issues of past relationships and bringing them into your current relationship. This is not the case, your relationship is pretty good, you just have to open your heart and trust more.
Reverse Position (Love and Relationships)
If you pull the Four of Wands reversed, it means this is not a relationship that is going well. In fact, you may be having a lot of fights and disagreements, maybe over petty things. This could indicate that you or your partner have not been happy for a long time. It could also mean that you are in a healthy relationship, but your family, friends, and others do not approve of it.
Four of Wands – Finance, Business and Career

Four of Wands in financial situations means that you may be celebrated, receive a promotion, or even receive a big sum of money. Four of Wands represents a huge breakthrough. Not only is there light at the end of the tunnel as you may have been seeing for a while, but you are already there. You have come out on the other bright side.

In terms of owning your own business, it may indicate a big important contract being finalized, or a wealthy deal signed.
In work environments, the Four of Wands indicates that your boss and/or coworkers appreciate you, love to work with you, and it is a positive environment that offers you room for growth.

It occasionally means that you may attend a work party, or any of your colleagues may throw a party where you are invited.
What not to do?
It would indicate that you need to stop procrastinating and wasting your time and instead get down to working on things. Maybe you are not taking your job seriously, or someone may be manipulating you in a business deal that seems too good, and it is in fact, too good to be true. You need to check the facts better. It could also indicate that you have been working hard, not making some time for yourself. You need to take a step back, relax, and enjoy the fruits of your work.
Reverse Position (Business and Finance)
It may mean a postponed celebration, contract, or even problems with meeting the ends on a deal. Usually, the reversed Four of Wands is seen as an indication of failure, but the good news is that it won't be that big of a failure. It won't cause you hundreds of your hard-earned money and it won't cause you to lose the job.
However, it does foretell tables turning around and you may find yourself in the middle of a heated argument or even get some bad ill comments from your colleagues.
Four of Wands – Timing
When will something happen answer?

If it is a question that involves around the timing of an event and you pull the Four of Wands, this would mean that whatever you desire or wonder about will manifest pretty soon. How soon that would be is kind of complicated because it would mean Springtime, or a Zodiac Sign season Aries, Leo, or Sagitarius.
It could also be counted in days or months, which would mean one month later, or around the 4th, 13th, 22nd, or 31st of the upcoming month.
The would want to interpret this keeping in mind that whatever you are asking about is coming pretty soon, from there you would figure out the time. For example, if it is summertime when you are doing the reading, it would not indicate that your desire will manifest in Spring, the highest possibility is that it would manifest during the Leo Season or the upcoming month.
It is much easier sometimes because you are pulling number "Four" basically, and it would mean in 4 days, in 4 weeks, or in 4 months. In Tarot or any other divination work, it is very rare to foretell the future in years, because the choices we make along the way, alter that future a lot.
Four of Wands – The Message Answer

Sometimes, we don't have a specific question, we just want to know how our day will look like, or how we should approach the day ahead. This reading is usually done in the morning so you form an idea of what that day will bring you.
Upright
The Four of Wands pulled upright would advise you to take some time to celebrate the day. It could also indicate a day that will bring amazing news, you meeting up with long lost friends, or having a family reunion.
Reversed
If you pull the Four of Wands in reverse, it indicates a day that will not go as you would like it, you may face some adversaries, and you may have disagreements in your family life or work environment. You should be careful not to get into heated debates.
Four of Wands – Cards Combinations

In a psychic reading, there are at least six cards drawn, and each tarot card's meaning is interpreted along with the other cards, always bearing in mind the first question upon which the reading is conducted and aims to give answers. A psychic will see the tarot cards in a symbiotic relationship with one another, never try to read them one by one, but the whole drawing as a whole.
That's why it is important to have a look at how the Four of Wands communicates with the other Tarot Cards. Taking into account there are 78 Tarot Cards in a deck, we will have a look at how the Four of Wands would be interpreted and how it affects the outcome of the reading in the light of Suits.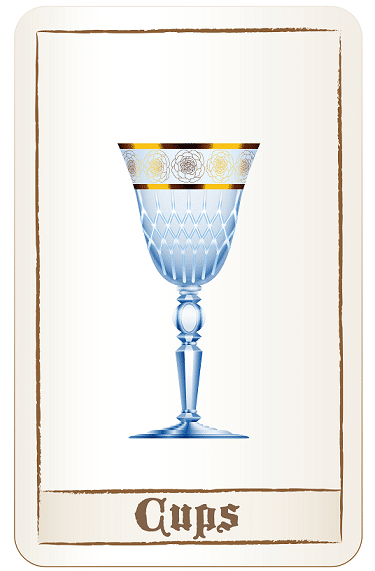 Interaction with the Cup Suits
The Cup Suits represent emotions, feelings, relationships, and contract-ships. This is a Suit associated with the Water element. If we were to draw the Four of Wands along with the Cup Suits, this would mean a relationship that is right for you, or you will attend a celebration with your partner where you will also meet him or her with your family or friends. It would also mean stepping up the relationship to a more serious level, and even getting married.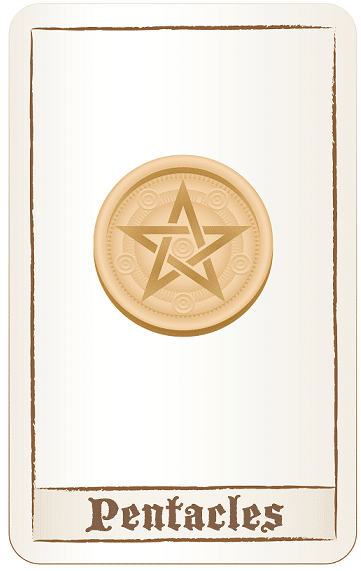 Interaction with the Pentacles Suits
The Four of Wands and the Pentacles Suit is a good combination business and job-wise. It would mean that you feel happy and fulfilled at your current job or financial situation, you get along well with your colleagues or partners. It may also indicate a favor or great benefits from a project or a contract.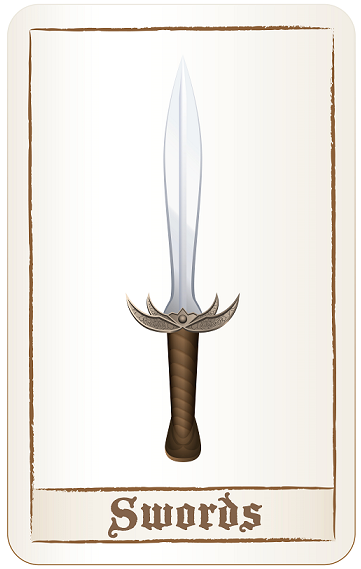 Interaction with the Swords Suits
The Swords Suit gets its share of being a negative suit, where most of the cards represent anxiety, failure, walking away. The Swords Suit along with the Four of Wands would represent a failure, blockages to success, or even a celebration being ruined. If it happens though, that the Four of Wands sits after a card from the Swords Suit, that would be a positive indicator that whatever situation was disturbing you is now over, and you have successfully overcome the odds.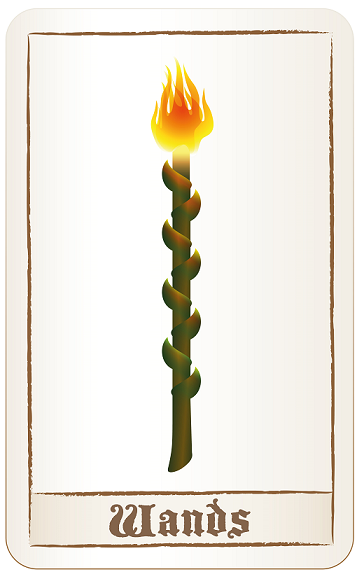 Interaction with the Wands Suits
The Four of Wands along with another card of the Wands Suit means there is a celebration of a big project resulting from success for all the parties involved. This could be a personal project, a new business opening celebration, or a party thrown at work for a fruitful business. The Four of Wands could also mean having a party just for the fun of it.
Overall, the Four of Wands, either by itself or pulled in a tarot card draw, is a card about celebration, celebrating family, friends, your achievements, relationships, children, and life.