The Chariot holds number 7, and it is the eighth tarot card of the Major Arcana cards.
The Chariot tarot card, in its core, usually represents showing your dominance and determination to reach your goals.
The Chariot Meaning
When drawing tarot cards, usually they are put in a vertical setting, spread on a timeline of the past, present, and future. In this kind of drawing, The Chariot may come up straight, as well as reversed. Some psychic readers like to read reversed tarot cards. Some don't. Either way, the other tarot cards in the drawing will make up for the way the psychic reader conducts their readings, because a tarot card deck is connected to the energy of the psychic reader, so it 'talks' to them.
Upright Position
The Chariot card would represent:
| | |
| --- | --- |
| Victorious | Winning, beating the enemy |
| Dominating others | Laser focus on success |
| Establishing an identity | Mastering the emotional side |
| Showing authority | Creating your own destiny |
| Rising above temptation | |
Reverse Position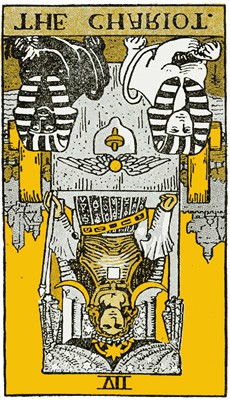 In a reverse position, The Chariot would mean precisely the opposite of its core qualities, bringing in the drawing:
| | |
| --- | --- |
| Lacking focus | Feeling under pressure |
| Losing direction | Making rushed decisions |
| Seeking vengeance | Being ego focused |
| Holding in anger | |
Horizontal Position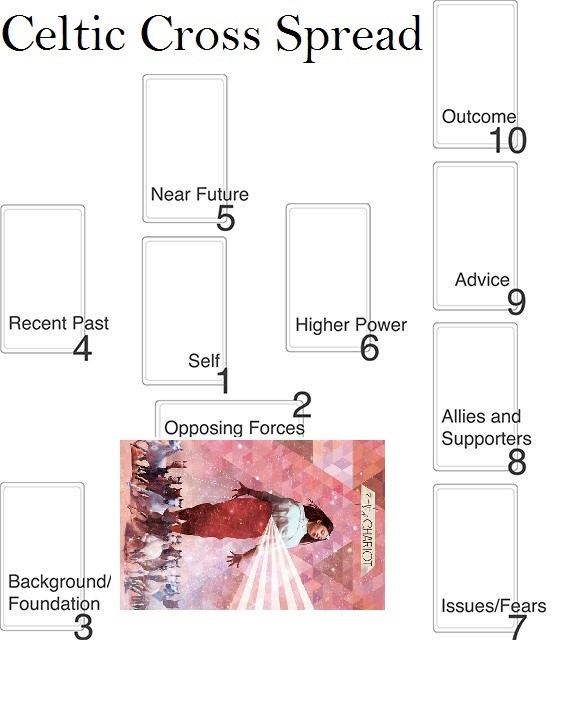 There are also spreads where the tarot cards pulled are placed on vertical as well as horizontal positions. If The Chariot would sit in a horizontal position, it reminds you that you should keep yourself focused on your goals.
It indicates that you may have decided to follow a dream of yours, but by every passing day, you are losing focus of what you want to reach because you keep postponing it. You are lacking the boost you need to start moving, you may already be motivated, but you may be waiting on someone's else promises or expecting a final thing to come together. To keep yourself moving, you should try to do little things that keep you motivated and goal-oriented until you have what you are waiting on.
The Chariot – One card pull [Yes or No]

One Card Readings are for when you need a fast, straight to the point answer, you wish not to see the future events or the past events. You just need a specific answer to the question for a present situation that is bothering you. You shuffle the cards, then choose only One Card, or you read the One Card that falls out while you are shuffling. Whichever method you use to pull the card, listed below are some of the questions and answers you may get when you pull The Chariot.
Yes or No Answer
Upright Position: If you pull the card in an upright position, it means Yes.
Reversed Position: If you pull the card in a reversed position, it means No.
For a Yes or No answer, the The Chariot represents Yes, as a card of the Major Arcana Suit.
The Chariot – Love and Relationships

The Chariot would indicate that you have to conquer your way of feelings and emotions to bring peace back in the relationship. You may have found it hard to communicate with your partner because you may be driven by your feelings on decisions and choices you make or how you communicate, or if you choose to communicate at all. Sometimes you need a more practical approach and focus on what's bothering you from a logical perspective rather than allowing your emotions to dictate how you see things.
How someone sees you or feels about you?
The answer would be they see you as someone who tries to balance things out in the relationship. You know what you want, and you always try to communicate and share your feelings in a way that is understood by your partner without hurting them purposely. You don't play games, and they appreciate it.
Just starting dating?
If you have started dating this new person, they see you as someone who is very aware of themselves and what they offer in the table. They see you have figured out what you want out of a possible relationship with them, and they appreciate it because it is nice to know where you stand with someone. They may also get the feeling that you are career-driven or very competitive in your field.
What not to do?
In terms of what not to do, it would advise you to try to express yourself more and not fly at the first sign of trouble. It may even be the case that shady things (or so you feel) make you anxious, and anxiety won't allow you to speak up and ask for clarification because you have so many doubts in your head, so many questions, and answers.
At the same time, you fear that you may sound stupid, and none of your imaginary scenarios is real. But what if it is real? And so you end up confused, hurt, and your relationship may fall apart because of that. So brace yourself and start with the few words you want to say because the rest will follow.
Reverse Position (Love and Relationships)
If you pull The Chariot, reversed, it may indicate that the relationship feels stuck at some phase. Maybe your partner is not giving signs of wanting to commit, and you want a commitment, marriage, a family. On the other hand, you may be rushing things because of personal reasons, without taking into account how the relationship is working out for you. Especially if you feel you have to settle down because of your age or because your family and friends say so. Still, you are not at that level of the relationship yet.
The Chariot – Finance, Business and Career

In business and career, The Chariot may signify that you are very career-driven or you have clear financial goals, and you refuse to stop for anything until you reach your goals. It indicates that your focus and determination is paying off.
You may have people or colleagues around you that may try to slow you down or give you a hard time about working all the time and not having fun, but you should ignore the irrelevant comments because you are in a phase in your life where you have to keep pushing forward and get the best you can. Regarding finances, it indicates that if you have been having financial issues, now is the right time to tackle them.
What not to do?
The Chariot would advise you that if you feel stuck at the chosen job or even career, now it is the right time to accept another job opportunity that feels right to you. If you are already at the job that you like and you are doing what you want for a living, it may be a sign of others trying to slow you down. You may also need to take a step back sometimes and evaluate where you are from a different perspective.
Reverse Position (Business and Finance)
In this case, it can indicate that you are motivated and goal-oriented, but you are running instead of walking. It does not mean that you have to slow down, but it does indicate that you want to reach a high level when you barely know how to work on a lower level. It means that you have to learn the basics first before you step higher.
Otherwise, you will fall if you don't have the experience you need. You may be comparing yourself to people already on the top, but they have gone through the same trials as you in the beginning. No one was born at the top.
The Chariot – Timing
When will something happen answer?

If it is a question that involves around the timing of an event and you pull The Chariot, it foretells that the event you are asking about will happen in the Zodiac Season of Cancer (June 21 – July 22).
The Chariot – The Message Answer

Sometimes, we don't have a specific question. We just want to know how our day will look like, or how we should approach the day ahead. This reading is best performed in the morning, so you form an idea of what that day will bring you.
Upright
The Chariot would foretell a day when you may feel motivated, and like crushing every goal you have. This is a good day to tackle anything that has been bothering you lately. It is also a good day to complete most of your tasks on your list of to-do.
Reversed
If you pull The Chariot in reverse, it indicates a day when you may feel stuck. You may be trying to push something forward with force, but you keep hitting blocks on the road. If that is the case, you should take the day off, or take it down a notch and try another day when others may be more open to you.
The Chariot – Cards Combinations

In a psychic reading, there are at least six cards drawn, and each tarot card's meaning is interpreted along with the other cards, always bearing in mind the first question upon which the reading is conducted and aims to give answers. A psychic will see the tarot cards in a symbiotic relationship with one another, never try to read them one by one, but the whole drawing as a whole.
That's why it is essential to have a look at how The Chariot communicates with the other tarot cards. Taking into account, there are 78 tarot cards in a deck. We will have a look at how The Chariot would be interpreted and affect the outcome of the reading in the Light of Suits.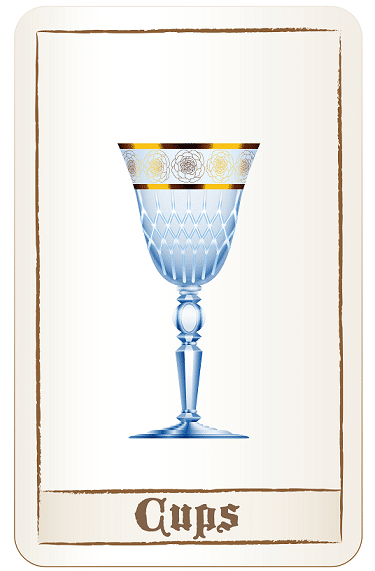 Interaction with the Cup Suits
The Cup Suits represent emotions, feelings, relationships, and contract-ships. This suit is associated with the water element. If we were to draw The Chariot along with the Cup Suits, this is a spread that indicates you are moving ahead in heart matters. You may not have time or the energy to deal with complicated emotions or emotional issues in your closed circle. It can also indicate that you are choosing a logical approach to dealing with heart matters.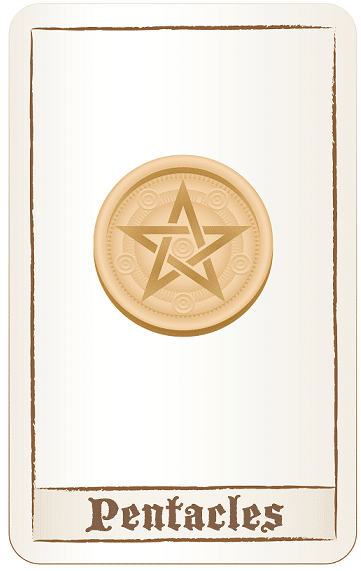 Interaction with the Pentacles Suits
The Chariot, along with another card of the Pentacles Suit, would foretell good business deals. If you own your business, it indicates that you are moving forward fast and reaching goals more quickly. It can also suggest that you are winning over your competitors, and it will soon translate to a better position in your job place, a promotion, recognition in your career field, etc.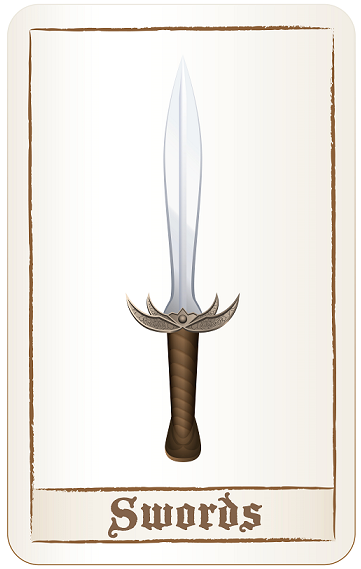 Interaction with the Swords Suits
The Swords Suit, along with The Chariot, is also an interesting drawing. The Swords Suit gets its share of being a negative suit. This spread indicates that you have chosen to move forward and let the problems of the past be in the past. You may not allow yourself time to grief or look inward because you may not see the point of doing so, or you perceive it as a moment that may slow you down. You usually try to move ahead and look forward rather than dwell on the problems or in the past.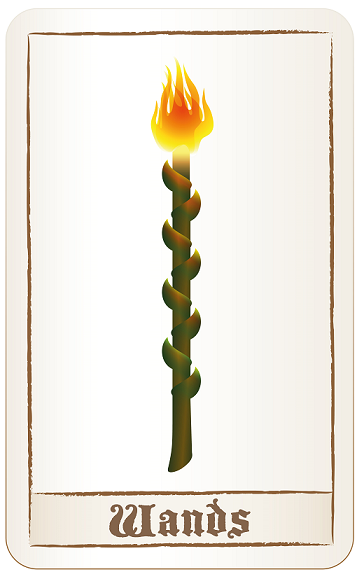 Interaction with the Wands Suits
The Chariot and the Wands Suit is a combination that foretells that action is being taken. You are not dwelling on the choices you have to make. Instead, you have already made your decision, and you are on your path to complete what you have in mind. It may be a lifelong dream you are trying to manifest. It can also indicate traveling, usually in faraway places.
Overall, The Chariot, either by itself or pulled in a tarot card draw, is a card of moving forward, keeping your head high, and showing authority, determination, and confidence in all that you do.